The simplest way to explain how we create change in the Safety Culture of your organisation is the Culture Change Model shown above. 
As the name suggests, Leadership Engagement involves learning more about your current state of HSE Culture through the leadership, grading the level of HSE cultural maturity, identifying the role of leadership in building a stronger HSE culture and committing to a personal action plan. For this purpose, we use Hearts and Minds Understanding Your Culture Tool developed by Shell International Exploration and Production and made available to third parties through International Energy Institute UK.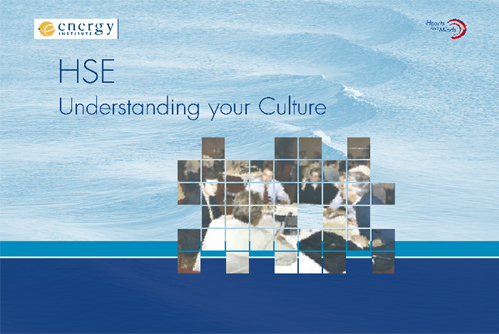 The second part is the diagnostic study which will enable the Consultants and the Client Organization to interact and arrive at an understanding of the "AS IS" state of the HSE Culture and the implementation level of various systems and practices related to HSE. For this purpose, we use a combination of multiple methodologies – mirroring workshops, online survey, 1-on-1 dialogues, focus groups to name a few. This step will enable the Consultants to develop an intervention architecture that will enhance the safety culture and target overall improvement in HSE performance, which brings us to the next step – planning and implementing these interventions. We use a variety of interventions from areas of both HSE and OD. A lot of the HSE interventions are again based on Hearts and Minds Tools developed by Shell and distributed by Energy Institute UK.
The last stage is the evaluation and institutionalizing of change which is a review stage. Based on the result of this evaluation, we either circle back to continue the loop or the journey comes to a successful conclusion of achieving sustainable culture change.